Ranked #1 Quickbase Elite Partner
Enhance every aspect of your business processes with custom Quickbase Integrations
Developing solutions for companies across the globe




































Our solutions support business process improvement by helping you increase efficiency, service, safety, and quality. By understanding your business, we help you optimize its processes and further its growth. We promise ease of implementation and reliable support. Let us take care of the software so you can focus on your core business operations.
Trinity's Core Competencies
Business Process Improvement
By combining Trinity's business process expertise and Quickbase solutions development, we deliver a customized plan to upgrade your business. By automating processes, you will see improved efficiency and quality of output.
Application Development
In addition to process improvement strategies, as a Quickbase Elite Partner, we specialize in application development. Web based or mobile based, we leverage the Quickbase platform to create the right solution for you. If you can define it, we can build it.
1000+ Quickbase Integrations
Trinity can integrate your current legacy systems with Quickbase and sync all your external data. We can integrate with Shopify, WooCommerce, Square, and Procore. We have worked with more than 1,000 integrations for Quickbase and synched all the external data in real-time.
25+ years

of experience and

+2000 Quickbase

business challenges solved.
What makes Trinity a Quickbase Elite Partner?
The Elite designation is reserved for only the top-performing Quickbase partners with a demonstrated commitment to the success of their customers and the Quickbase partner program. Elite partners also maintain the highest certification levels for their development teams.
Trinity's Elite status was earned through:
Excellent customer satisfaction rates

Quickbase Expert Builder certifications

Our ability to understand complex business problems and develop solutions that solve for them
Real Clients. Real Success Stories.
Work smarter, not harder
The solution Trinity developed for us truly gave meaning to the saying "work smarter, not harder" as it streamlined the workflow for our team and customers maintenance needs.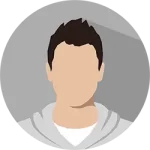 High-quality work
Trinity has not missed a beat when it comes to learning the airline industry. They are quick to learn rules, regulations, and processes while delivering excellent, high-quality work.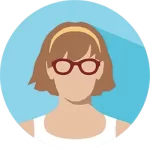 Jana Baker
Southwest Airlines

Trinity made it happen
The team at Trinity built a CRM system to meet the exact needs of our company. Everything from customer management, to quoting, to reporting; Trinity made it happen after years of looking for the right solution.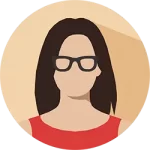 Jordan Settle
Defenshield, Inc.

Trinity was essential
Trinity was essential for creating processes to simplify data for better reporting and organization for our membership database.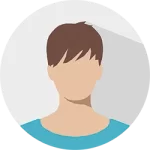 Jo Ann Maitland
American Gold Star Mothers, Inc.

Thoroughly impressed
I was thoroughly impressed with how Trinity knew our business workflow and needs. Our team really felt Trinity was invested in our success.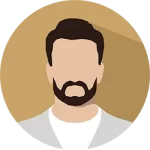 Nader Baaklini
Atlanta Recycling Company

Trinity is a must
For any safety or EHS professionals looking to create custom apps for your manufacturing, construction, or field safety programs TrinitySurvey is a must.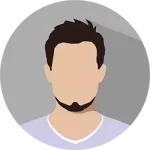 I did not just buy software. I bought a solution.
Initially, I was hesitant about paying for an app in its entirety, as opposed to paying a subscription or based on usage. I asked myself: What if it's not what I expected? What if I don't like it? What if it doesn't work? Trinity addressed all my concerns. Planning meetings were clear and concise. Expectations and time frames were established, and met. I highly recommend Trinity. The Trinity team is top notch. They are professional, knowledgeable, and thorough. I did not just buy software. I bought a solution.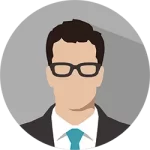 Working with us every step of the way
We needed a database for our new Transportation service that we could track clients, appointments, and billing. Trinity was excellent working with us every step of the way, fine tuning the application to fit our needs and designing a program that is user friendly. If we have any questions or concerns, we can reach out to Trinity and receive a timely response and solution from them. I highly recommend Trinity for your needs.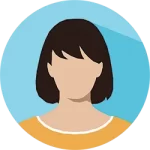 Jessica Zink
Township of North Brunswick

Invaluable!
When we initially started our Quick Base database, we took an off the shelf template and had no idea how to make it work for us. Trinity changed all of that in a blink of an eye. Laura and Charles took the time to understand our business needs before attempting to fix the application we had attempted to piece together. Their detailed approach to problem solving truly made our experience with the tool a great one. Laura always had time for us and made us feel like a priority and honestly, like a friend. Our attachment to our Quick Base applications would not have been nearly as intense had it not been for all of the integrated solutions and reports the Trinity team put into place. Their involvement and support was truly invaluable!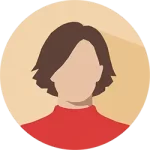 Michelle Evans-Massey
Verizon Wireless

Exceeded all of our expectations
Charles and the Trinity development team were instrumental in helping us launch our first Quick Base sales support application. They were able to capture our requirements and quickly turnaround a very impressive analytical and reporting offering. They took the time to share their knowledge and best-practice experiences to ensure the projects they support would exceed all of our expectations. Thank you Charles, Kyle and Scott!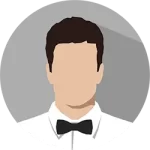 We consider them as a valued resource
We have been using Trinity for a number of years to help us develop Quick Base applications for project management. I have found Trinity to be extremely responsive with our requests, to have QB knowledge and skills that provide helpful functionality to our applications and we consider them as a valued resource.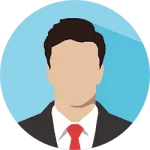 Kevin Teegarden
GE Health Care