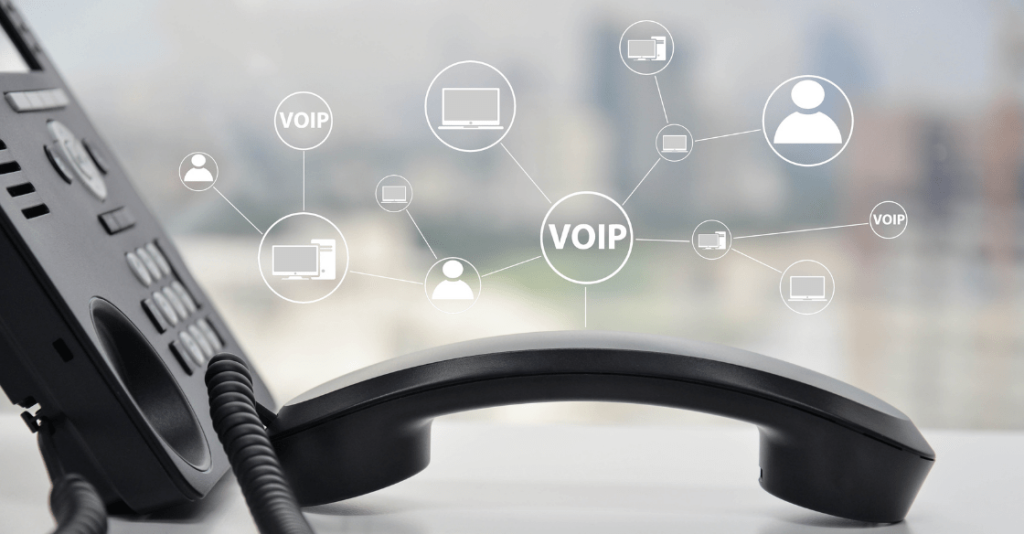 Everything to Know About VoIP Solutions
Solid communication is a key component in how a company functions. The limitations of traditional phone systems have led businesses to look elsewhere for solutions that provide connectivity on a broader scale, a boost in efficiency, and even cost savings in the long run.
Voice over Internet Protocol (VoIP) systems have become one fix to meet the needs of companies that want better for their communication needs. We dive into the basics of VoIP, proven benefits to the networks over traditional phone systems, and how TrinityVoIP can be advantageous at your company.
What Is VoIP?
VoIP is a communications technology that replaces a traditional phone system at a company.
How do VoIP calls work?
Instead of traditional phone networks, VoIP calls use the internet to transmit calls and audio files as digital data. That means you don't need phone lines or a phone company to replace landlines with VoIP. 
Your company needs a high-speed internet connection and phones or devices configured to work with VoIP through a VoIP service provider. That doesn't have to mean traditional desk phones, either. A smartphone or desktop computer can work, too. VoIP is then ideal for remote workforces and flexible office environments looking for ways to improve connectivity on a broader scale.
Industries That Benefit from VoIP
Organizations large and small have made the switch to VoIP systems. The technology is particularly beneficial, even profitable, for companies in several unique industries.
Customer Service Centers
A VoIP solution can improve efficiency and allow employees to better manage customer support with features embedded in the service. That can mean routing a customer to someone who will answer an urgent question immediately or providing recorded information in cases where a physical customer service agent isn't necessary. VoIP allows for multi-tasking and mobility from company employees, giving customers more access to the support they need.
Businesses With Remote Workforces
E-commerce companies, marketing agencies, even financial institutions have all taken a hard look at flexible work standards. As VoIP isn't connected to one hardwired telephone, work can happen anywhere, anytime. Do business from home if the situation calls for it or from the office. Businesses with remote workforces have embraced ways to make work more accessible, more efficient and more effective at their companies.
Small Businesses and Startups
The promise of cost savings makes VoIP that much more appealing to companies working with thin margins or just trying to get off the ground. The added flexibility with working outside of office space allows for customer follow-up and efficiency when working with clients. Communication on a smaller scale is just as important, if not more so than at a large, global corporation. Each customer interaction matters.
Global Enterprises
International calling is generally much less expensive when using a VoIP service over a traditional phone plan. Companies in frequent communication with clients worldwide are then moving to VoIP to cut costs on their bottom line.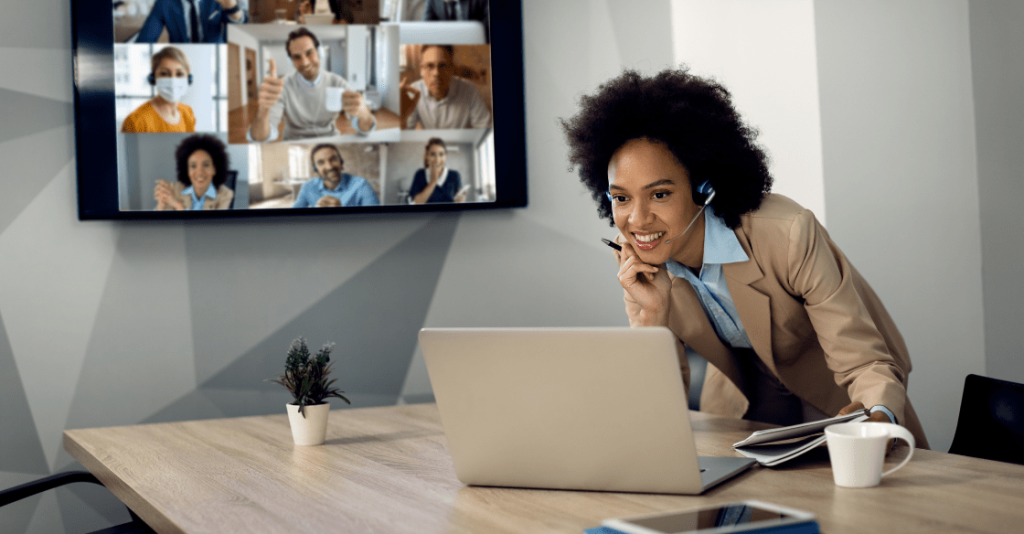 Business Benefits of VoIP
Organizations that have upgraded their phone systems to VoIP already understand the benefits of the technology over traditional landlines. If you're on the fence, there are a few key business benefits of using VoIP that could help you do business better.
Cost Savings
Phone calls will be coming over a company's existing Internet network. That means a reduced phone bill and reduced operational costs associated with hardware, and the need for added phone lines over time.
There is also the added potential for free Wi-Fi calling, depending on your VoIP plan. This is particularly noteworthy for companies only dealing with domestic calls. Global companies working with international clients will also save money in the long run, as VoIP calling will always be less expensive than calling internationally on a landline.
Improved Access & Service Mobility
Traditional phone calls are connected to a conventional office space. A versatile phone system allows companies to operate more efficiently in a changing environment where remote work is commonplace and office work is more fluid. Voicemails can go to your email if you'd like, rather than being hosted on a physical phone. Say goodbye to the days of calling into that landline for your messages.
A VoIP allows you to go where the business is and where the clients are. It's easier to telecommute and operate globally if your company is working on an international scale with VoIP.
It's also easier to connect when collaboration is needed or desired, whether through conference or video calls. Landlines won't be taken up by callers looking to dial into the network, making it easier to reach one another. That access improves overall service at an organization.
More Effective Customer Service
VoIP allows for more control over the customer experience. On top of reaching customers and clients more efficiently, an organization can customize how they deal with incoming customer service calls.
For example, a company that doesn't want a customer to leave a voicemail may route that caller to someone available at that moment. That immediate connection may make the difference in that customer's satisfaction with that interaction and business down the line.
Employees can also use VoIP to fax over IP rather than using that outdated machine back at the office. Organizations working with frequent faxing as a service will enjoy the flexibility and reliability of doing so no matter where they're working.
The Quickbase Connection
At Trinity, we understand the power of simplifying processes and improving efficiencies to operations. An added benefit of VoIP is easily integrating with existing applications already in place at your organization.
TrinityVoIP is directly connected to Quickbase, providing your company with an added layer of efficiency and a more seamless way not only to communicate but collaborate. Trinity VoIP allows you to:
Call contacts immediately from your Quickbase app
Receive and log calls linked to contacts set in the app
Send and receive text messages within the app
Simplify your communication systems, enhance your customer service, and improve your reach with clients and your client base. Contact us at Trinity and request a quote to improve the quality of what you do tangibly.