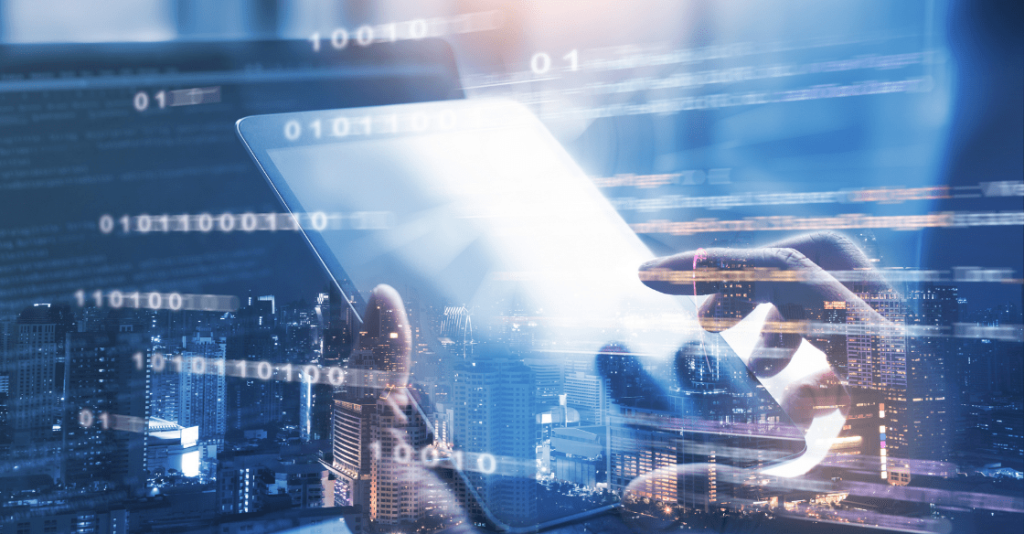 What Comes First in Business App Development?
At Trinity, we get many calls from potential clients who want to develop a new application to meet business needs. One of our first questions is always the same; have you defined your scope of work or business requirements? Why do we ask that? Because the vendors or solution providers are leading you, or you are leading them. Let us explain:
Vendors will come in and, rightfully, talk about everything that their application can do. The business team watching the presentation will become glassy-eyed and go in a million different directions about how you could use each piece of functionality in your business. By the third or fourth vendor, it will all start to blur.
But, do you know what you need to manage your business today and what your team needs to drive future quality, service, and productivity improvements?
Vendors will demonstrate how the workflow of their solution operates. You'll note how good that flows and how the data moves seamlessly from one operation to the next.
But, do you know your operational workflow? How will that have to change to match the vendor's application that seemed to flow so well? Will that be good or bad for the business? And how many changes will you have to implement to meet their workflow?
Understanding Your Work Scope
The Trinity team believes that if you fully understand your work scope and, ultimately, your business requirements and workflows, the conversation completely changes how you manage the vendor process. It now comes from the point of complete understanding of your needs vs. their capabilities. You should have that defined upfront and walk in with that in mind. Instead of being glassy-eyed, you can now ask specific questions about how the vendor's functionality would fit into your current and future operations and judge each vendor based on your needs.
Clearly defining the scope of work or requirements upfront also has additional benefits:
1. Seamless Communication
If you have completed a work scope, the vendors can respond directly to that and lead your team to understand how they could enable each work item's scope. You can also judge if they ask the right questions to dive into each scope item and understand your needs.
2. Realistic Expectations
If you have completed the requirements and workflows document, you can have the vendor demonstrate the requirements right in their solution. Are they able to model each requirement exactly, closely, not at all? What will they need to develop to meet a specific must-have requirement? The requirements document can also serve as the basis for an RFP if you want to have equal bids across the vendors.
What to Bring to the Table
Depending on the solution and where your business is, you'll use two types of documents to start the conversation. A lot of it depends on where you are as a company and the vendor capabilities.
1. Scope of Work
The majority of Trinity clients come to us with a list of "wants." "We want the system to…". Our job is to understand the actual "needs" and lay out a future vision to improve their business aspects.
Vendors should be able to provide a project estimate from the scope of work. Usually, this will be a range (e.g., $20K – $25K) but should give you a reliable estimate of what it will take to develop the work scope.
2. Requirements / Workflows
Some clients have worked through the details of what they want in a new application. They come to Trinity with a detailed document that they have worked across their teams using the application. Trinity then uses our years of business process improvement expertise in refining the requirements with the client. This is always the first step when we start any project with a client.
Once the requirements and workflows are complete, we can determine the final project cost. Some clients stick to the initial scope. Others expand it as discussions dive into each process's exact details, and the client team determines that more is needed than was initially envisioned.
Knowing Your Business Process
Where you start is up to you, but at a minimum, you should at least provide your vendors a scope of work. From there, Trinity has the knowledge and capabilities to:
Work with your team defining your business and IT requirements for any business solution. We have extensive experience in many industries and all size companies.

Help define best practices to drive to the optimum solution.

Map out future state workflows to achieve maximum efficiency of the operation.

Help you with all the other essential project pieces to make sure the project is a success. Trinity has an excellent track record and a wide range of capabilities.
So, what comes first? Always the business process, never the application. It just makes sense.
Working With Trinity
The key to any project is successful leadership. The Trinity team provides that every step of the way. We bring to the project honesty, integrity, passion, and an unsurpassed understanding of what you need for your project. We look forward to the opportunity to work with your team.