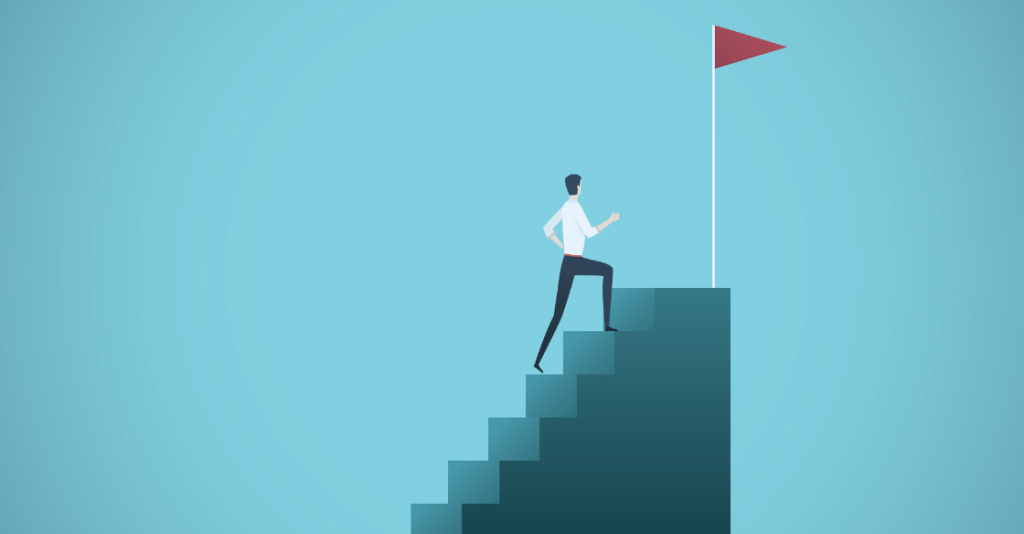 Why Trinity is the Right Partner for Your Quickbase Development Needs
Trinity's mission is simple; work with clients to improve their efficiency, increase service levels and safety and upgrade the quality of their output. As with all businesses, we have competitors that offer the same type of services.  So, why choose Trinity as your Quickbase developer? We think we have a compelling story that over 465 past and current clients understand and have made the decision to choose Trinity.
Quickbase is a powerful, cloud-based platform for business owners. As a No Code environment, Quickbase enables businesses to develop solutions that can be deployed for any business process needed to help your company to grow and prosper.
But with so many features, it's easy to feel overwhelmed and not know where to start when it comes to implementing and mastering Quickbase. Some companies choose to hire a Quickbase developer, but for small to medium-sized businesses, this expense might be out of the question. Even for larger clients, focusing on your core competencies can drive growth and profitability better than investing in Quickbase resources.
When contacting Quickbase about licensing the platform, you'll learn that an option available to you is Quickbase Enablement Services. These services are designed to drive business impact and help businesses increase their operational agility. While these services are a good option, they aren't the only choice.
Trinity also offers Quickbase development services that might be more fitting to your needs. As a Quickbase Elite Partner with 25 years of experience in business process improvement, Trinity is an expert at developing and customizing Quickbase applications. We believe in transparency with our customers, so read on to understand the differences between Quickbase's services and Trinity's.
What Do Quickbase Enablement Services Include?
According to Quickbase, their enablement services include "a personalized and proactive experience throughout your journey with Quickbase." These services are designed to help you accelerate onboarding and adoption, build with speed and agility, and realize value from Quickbase sooner. Depending on the package you choose, you will receive the following:
Guided, collaborative, or rapid app development
Training
Admin foundations
Regular check-ins
Integrations and technical consulting
Support
App review and optimization
Platform architecture and app modernization
Those services sound great to someone who seeks to understand Quickbase further, but at what cost?
How Much Do Quickbase Enablement Services Cost?
Quickbase offers three packages for their Enablement Services: Essential, Premium, and Ultimate. Their prices range from $17,000 to $45,000 for the top two development support tiers, and clients must pay all charges in full before beginning the service, with no guarantee of success.
For a business owner, this is a significant operating expense and one that might not seem worth it right away. You've already paid for the Quickbase platform, but now you need to build out your solution specific to your unique needs. While Quickbase might know its product well, there are other options when learning how to implement Quickbase applications.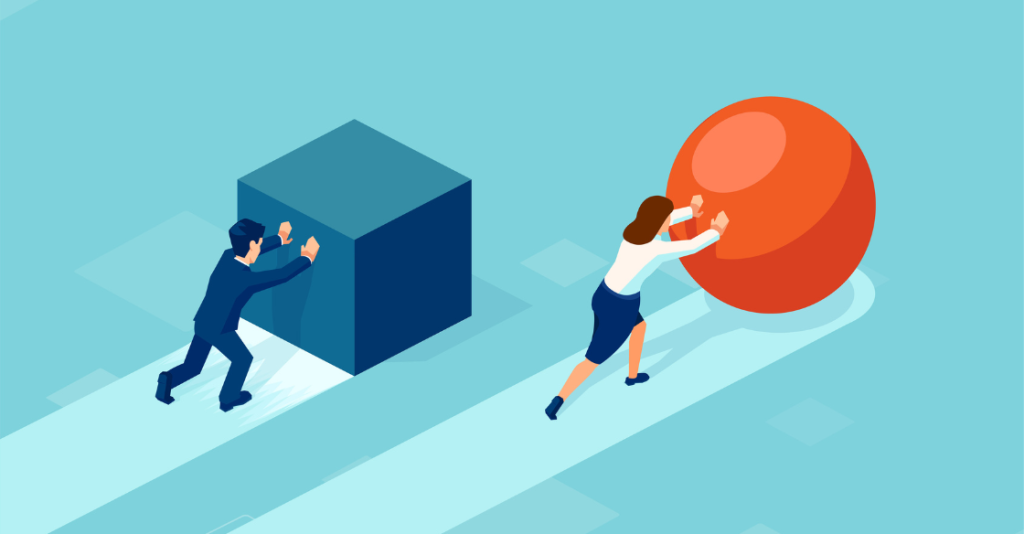 The Pros and Cons of Quickbase Enablement Services: Quickbase Enablement Services are comprehensive but come at a cost. Let's look at some of the pros and cons of these services:
Pros
Quickbase offers services, so they know the platform well
Three package options provide some flexibility
Customer service in the Ultimate tier and regular check-ins in the Essential and Premium tiers
Cons
Expensive ($17,000 – $45,000)
Recurring expense year after year
Payment due upfront with no guarantee of success (no pay-as-you-go option)
The Enablement Services are not designed to help you fully define your business process and requirements in great detail, develop complex applications, robust integrations, and custom add-ons. Trinity firmly believes that without a solid foundation from the start, your solution will not be scalable and easily adaptable as your business needs change over time
Quickbase Enablement Services do not account for proper business requirements gathering and scoping up front to define your short and long-term needs

These packages are typically designed to only fulfill an MVP (Minimal Viable Product), not a completed solution
These services are designed for teams that already have defined their needs or clients that are comfortable "building as you define". Essentially, changing the tires while already in motion

You pay for every element of the Enablement Services packages, even if you don't need or use portions of it
You need to dedicate the time to participate in Business Reviews, Value Assessments, Center of Excellence programs, and Strategic planning workshops because these are already factored into the price
The hours allocated to your Enablement Services must be used within a year or are forfeited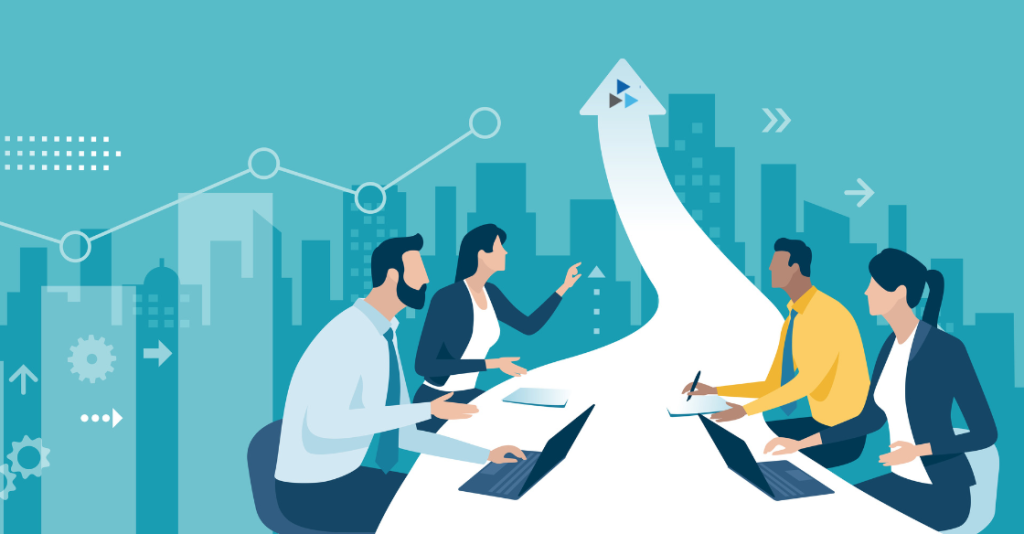 Quickbase Enablement Services vs. Trinity's Quickbase Development Services
As we mentioned, Quickbase Enablement Services isn't the only option for business owners seeking to get the most out of their Quickbase software. In fact, for many business owners, these services aren't the best option because they are expensive, time-consuming, and aren't customized to your exact needs.
Fortunately, Trinity offers development services that are more affordable and flexible for business owners.
Trinity is an Elite Quickbase Partner with over 19 years of experience developing world-class Quickbase solutions. Our core focus is business process improvement first. We've proven that the only way to develop exceptional solutions is by taking the time to fully understand our client's workflows, processes, and unique requirements. Our methodology is a key factor in our 100% success rate over the last 25 years.
Trinity's Process Saves Time
Rather than tasking your teams with the daunting job of defining and documenting your complex requirements and database structure, allow Trinity to lead your team and do this for you. Our approach will lead to a faster definition of success and keeps scalability in mind for your future growth. The Trinity team also applies best practices to your processes learned from developing thousands of applications.
We're Experts in Solutions Tailored Exactly to Your Need
Trinity can incorporate our Quickbase app development process with you, or for you. As we move along a defined path, we will consistently engage with your team and train your core project team on what has been developed to build their Quickbase skillset.
You Get More Value Without the Fluff
The best part is there are no upfront, ongoing, or recurring charges. We only bill for the time we spend working for you and don't believe in fluff fees. We believe in earning your business every single day by allowing you to pay for the results as you see them.
In summary, Trinity's Quickbase app development process has countless benefits:
Save time as our team leads the requirements, design, and development. Allow Trinity to guide you through defining your requirements and mapping out a plan for the overall long-term success of your application. No need to attend lengthy training sessions or workshops if you don't have the desire or time
Only pay for the features that you need (pay-as-you-go model)
No annual commitments
Custom solutions based on your business needs
Your team learns as we build out your application. This iterative process is the best way to learn and come up to speed on what will become a critical component of your business
Faster delivery
Partner with Trinity for the Most Effective Quickbase Applications
We get it; business leaders have a lot on their plate. You have a business to run. Because of this, profitable growth depends on tools that enable team members and clients to work together efficiently. Our goal is to provide the highest value for business process improvement and Quickbase application development. The speed with which we add value and the business expertise we deliver to your team improve the overall cost-effectiveness of your team.
Trinity has had the pleasure of assisting over 400 clients with thousands of Quickbase solutions over the last 19 years. We would be honored to assist your business as well.
Don't take our word for it. See what our customers say about us here.
To learn more about Trinity's Quickbase development services, contact us today.