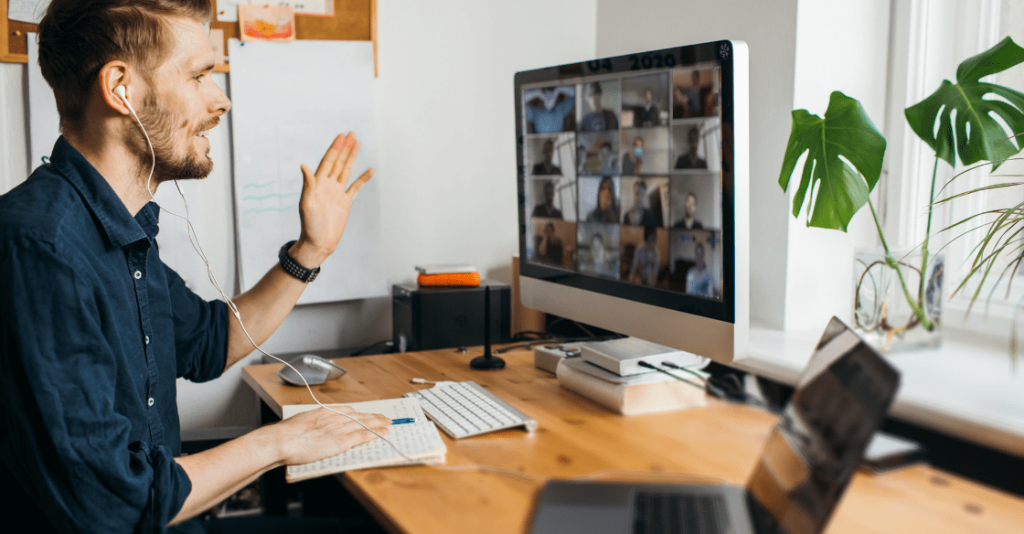 The Future of the Workplace: 2021 Workplace Trends
The COVID-19 pandemic has upended how, where, and when we work. Companies that have adapted to changing demands through their employees and in the marketplace have fared better and will be better prepared to adjust to expected workplace trends in the coming year. Trends will remain driven by the pandemic's effects, with many of the temporary fixes over the last year becoming more permanent.
Remote Work Is Here To Stay
Many businesses have found success in remotely-managed workforces, now that some time has passed with remote work as the default. Some workplaces will transition to hybrid models in the coming year, with employees splitting their time between the office and home, leading to a more decentralized workforce. Companies will continue to look for ways to maintain a high level of employee engagement virtually, as it's evident that remote work is here to stay in some form for many.
Changing Priorities 
Businesses have had to find ways to do more with fewer resources throughout the pandemic or a shortage of human capital. Handling a changing workplace has meant taking a closer look at company-wide priorities and where employees fit in with that big picture goal-setting while promoting more positive work-life balance at companies looking to build community.
There will be a continued focus on collaboration, team-building, and working as a collective to solve problems rather than working in isolation on tasks that may not fit a broader mission. Companies will look for workplace trends that apply their employees' existing skill sets in fresh ways, rather than boxing them into specific tasks. Systems and automation that allow for more efficiency around time-consuming tasks, even taking those tasks off employee tasks to focus on big picture goals, will remain important.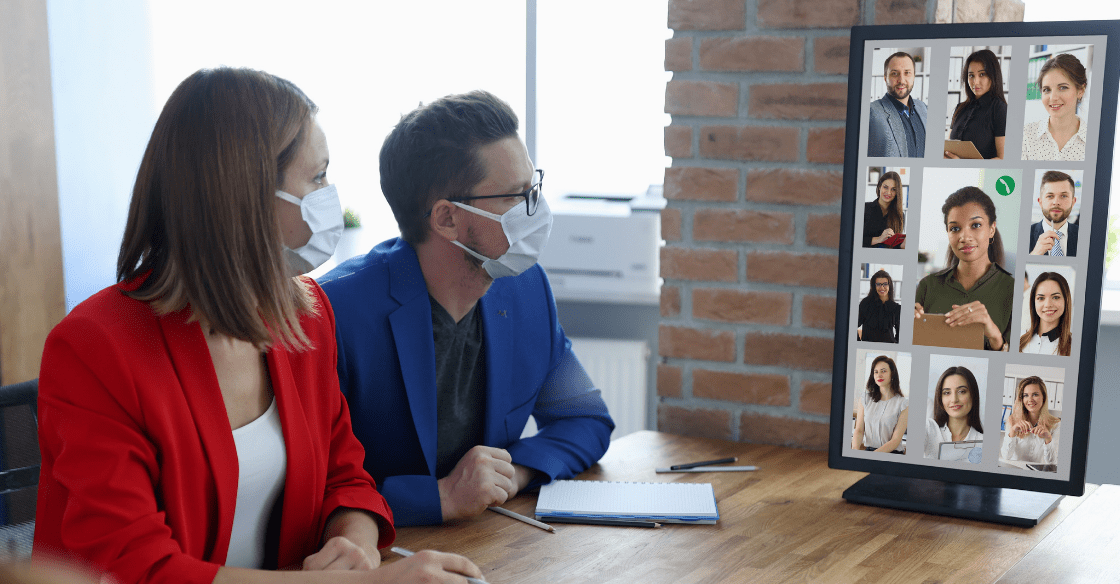 An Accessible Digital Space
Remote work has come with specific challenges, particularly among employees not used to working from home. As companies hire additional employees, it will remain essential to provide relevant onboarding of remote processes to ensure efficiency and ensure technologies are available to access remote workspaces securely.
Companies will look to streamline digital processes already available, seek out digital tools connected to promote company-wide collaboration and add tools that will limit the need for time-consuming tasks and a reliance on paper. For example, digital signatures have come to replace in-person autographs to determine the need for in-person interaction throughout the pandemic and make a formerly time-consuming process more efficient.
Adapting To Customer Needs
Customer needs have certainly changed over the last year, and customer safety will remain at the forefront of company priorities when planning interactions with their consumer base. Companies have had to pivot to digital communication to avoid face-to-face interactions and adjust processes to ensure that communication remains as efficient as possible. Automation will be supportive in some cases, particularly in keeping customers informed about tracking timelines and work delivery, or where human error may be an issue. 
Companies will continue seeking out ways to maintain connections with their customers in new ways, whether through an expanded social media presence, virtual companies, or an improved online presence that seeks to collect information about their customers' level of satisfaction with their products and services. 
Flexibility Across the Board
Companies have had to master the art of agility in decision-making and company-wide processes. Adapting to the changing times has meant having to adjust resources where they are needed, even if that means taking a hard look at budgets to transfer priorities from tools that aren't working to customized tools to improve efficiency at a company long-term. 
The coming year will mean flexibility with employees and creative scheduling to account for employees looking to balance work-from-home responsibilities with associated challenges from remote work. A focus on productivity overall rather than set hours around when work is happening may be a way to entice workers to a company. Flexible scheduling highlights the importance of accessibility to scheduling software and cloud-based solutions, with access to those processes for everyone who needs it.
Finally, companies will continue seeing a shift to flexible supply chains, looking locally for products needed rather than abroad for efficiency's sake, and a movement to support local businesses. The environmental impact of a move to locally-sourced products is also beneficial in a climate where green decision-making is undoubtedly seen as the responsible choice.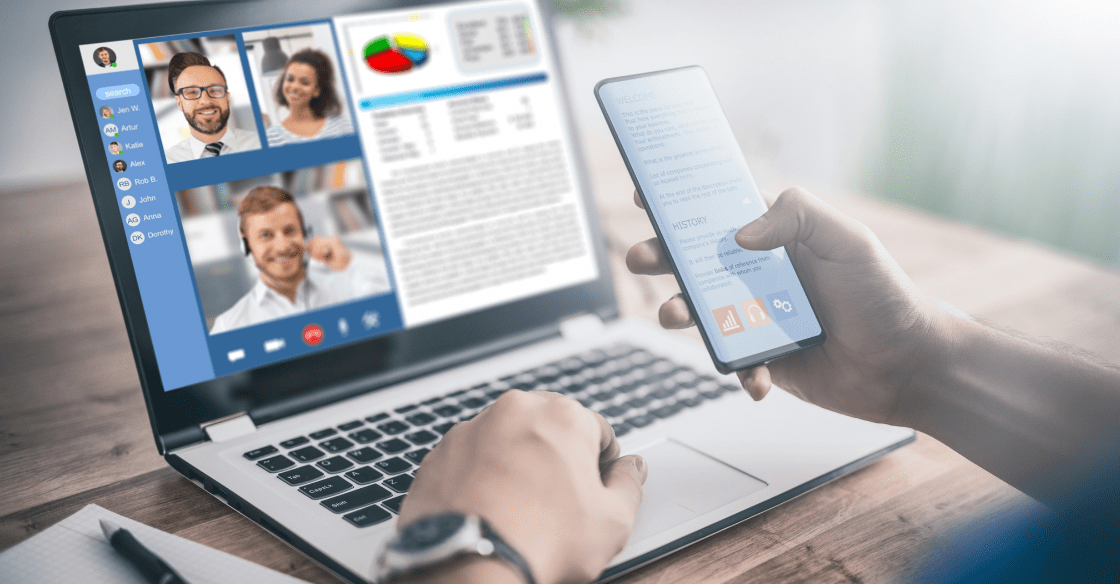 Secure Remote Work
Companies will continue making improvements to allow remote workers to access their needs while maintaining their workplaces' security. Continued education around cybersecurity, how breaches occur, and refreshers around acceptable security practices and how to spot phishing schemes will remain important, as the growth of virtual private networks over the last year could have opened some companies up to vulnerabilities. 
Business leaders will need to focus on digital and cloud-based infrastructure solutions that offer built-in technologies to minimize cybersecurity risks and solidify processes that address what happens when breaches occur immediately and efficiently. This may mean a need to reassess existing systems to boost company-wide security.
Innovation as a Rule
Whether a company has made a complete pivot to address changing needs in the marketplace or has used innovation to boost its presence, innovation will remain an essential driver of its overall health.
Forced changes over the last year have led to creative solutions to problems. Those solutions have worked. Companies are now looking to maintain a high level of innovation to make their workplaces even more efficient and productive. Companies will look to where taking risks has paid off in the short-term and embrace changing their workplace trends for long-term viability.
Long-Term Business Solutions
At Trinity, we have the tools to support you no matter where you are at with your transition. Contact us for flexible solutions to even the most complex business needs and advice around workplace trends that will support your business today and in the long-term.