TRINITYSIGNATURE
Quickbase Signature App
TrinitySignature is a Quickbase signature app that enables you to capture a digital signature and use it on all your forms and outputs.
Schedule a No-Obligation Consultation Call Today With a Member of Our Team To Request a Demo.
Request A Demo
"*" indicates required fields
TrinitySignature makes digital signatures easy:
FROM within the web version of Quickbase
FROM within a custom mobile application integrated with Quickbase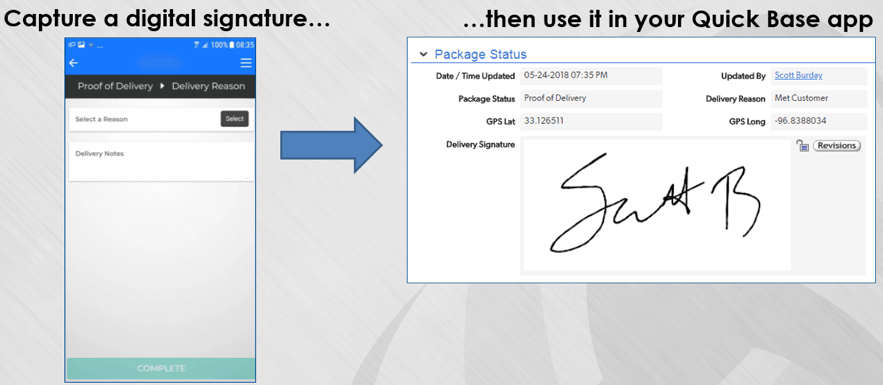 Streamline Your Business with Digital Signatures
Contact Trinity to learn more about TrinitySignature.